Seasoned real estate developer Greenfield Development Corporation (GDC) reports a spike in property purchases despite a slowdown in economic activities, when they shifted to a digital platform for their sales and marketing efforts.
According to Greenfield executive vice president and general manager Atty. Duane A.X. Santos, demand is still high for their company's residential projects particularly in the suburban areas. The strong demand for housing, most especially in suburban areas, keeps the high-rise residences sector afloat.
With more companies adopting the work-from-home (WFH) scheme, GDC also noticed a heightened interest for their suburban properties.
"Now that working from home is the new normal, proximity to work and traffic may no longer be primary concerns. Sales for the suburban residential communities have returned to pre-quarantine levels and the buyers are predominantly the end users mostly for Pramana and Solen. The recently launched Trava, being a luxury development has started picking up in interest as well."
---
---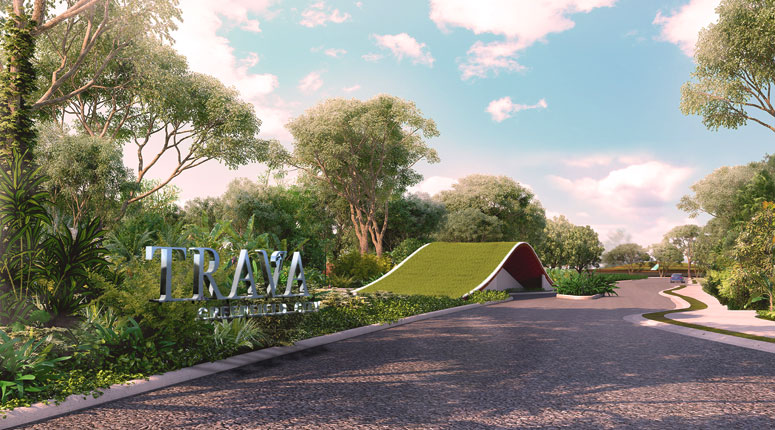 "At the same time, sales for condominiums, particularly the ready-for-occupancy units, remained brisk when the Enhanced Community Quarantine (ECQ) was lifted, and buying and selling activities were allowed again for the industry," he said.
NO SLUMP IN PRICES
In the Philippines, analysts are optimistic that the real estate sector will recover as soon as the dampening effect of the pandemic eases.
Santos agrees that their projected value appreciation within the year will be minimal but they are also not expecting any decline in property values. "So far, there is no decrease in market value for residential units," he affirms.
DOING BUSINESS IN THE NEW NORMAL
GDC has also tweaked its operations so that it can safely conduct business in compliance with government rules. Seller-to-client face-to-face interactions were reduced when the company transitioned to virtual brochures via QR codes. They also migrated to digital marketing which allows them to keep the community in the loop with timely and relevant content.
"Activities like move-ins, actual viewing of units, and appointments at the showroom are executed with utmost care. Our properties are also regularly maintained and sanitized for the safety and protection of its residents and guests. Health protocols and precautionary measures such as the wearing of face masks and observance of social distancing have also been put into practice," he adds.
CHANGING PREFERENCES
GDC believes the pandemic has indirectly highlighted the benefits of suburban living. The shift to remote working arrangements had people spending most of their time at home rather than battling city traffic. The government-imposed quarantine also magnified the claustrophobic effect of a congested city, making master-planned townships, where concrete elements were designed to work around nature, the new aspirational home.
Zadia is the company's first premiere mid-rise residences under Equus Property Venture, Inc. Around 75% of the development is dedicated to open spaces, amenities, and tree- lined roads that provide a refreshing atmosphere that allows for a quick escape from reality.
---
---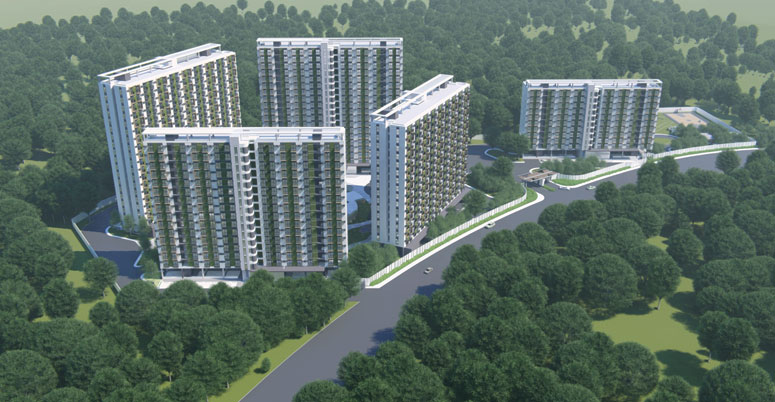 Another eco-friendly development is Trava, which offers generous amounts of parks and rolling verdant. It is the flagship project of Greenfield Deluxe.
Both residential projects are anchored on the concept of sustainability which allows its future residents to enjoy modern conveniences without sacrificing their quality of life. Being located in a city within a park, its design emphasizes the health and well-being of its residents.
"The need for self-sustaining communities is becoming more relevant as people realize that their basic needs must be a stone's throw away from their homes. Eco-friendly developments like Trava and Zadia are no longer simply 'side notes' to smart homebuyers, but an investment in living safely in a "new-normal" world," explains Santos.
#realestateblogph | #realestateblogphpropertynews | #REBPH | #realestate | #Greenfield | #GreenfieldDevelopmentCorporation | #GDC | #residentialproperties
---
Article and Photo originally posted by Property Report Ph last January 11, 2021. Minor edits have been made by REBPH to cater to its own readers.